You asked for it, we delivered! You can now control access to your project data by IP addresses.
The new IP Access Management feature is a great manner to allow people accessing your Timeline page from authorized devices only. In addition to making your Timeline private, the filtering is also applied for Widget data and accesses to the Noticeable GraphQL API.
Once enabled, project data are accessible from whitelisted IP addresses or ranges only. Any other access attempts will be blocked.
How to enable the feature?
The feature is managed per project:
Open a project page.
Select "Settings" in the project menu bar.
Click on "Configure Filtering", then "Enable IP Filtering".
Allow new devices by clicking on "Whitelist Address" button.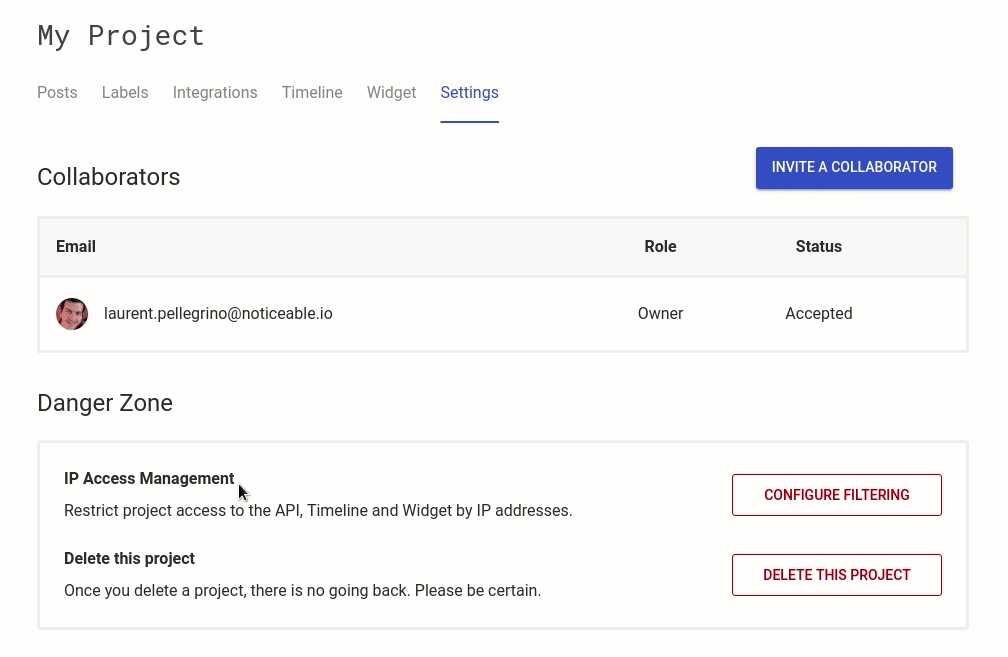 As usual, let us know what you think about this new feature.