We've introduced new options to change the visibility of your project's Newspages. You can now restrict access to Newspages by requesting a password, thus making them private.
Private Newspages is a great way to keep content internal to your team or share project updates with a restricted audience.
How to change a Newspage visibility?
Open the Noticeable dashboard.

Click to Newspage on the left menu.

Select the Visibility settings group at the bottom of the page.

Configure the options as needed: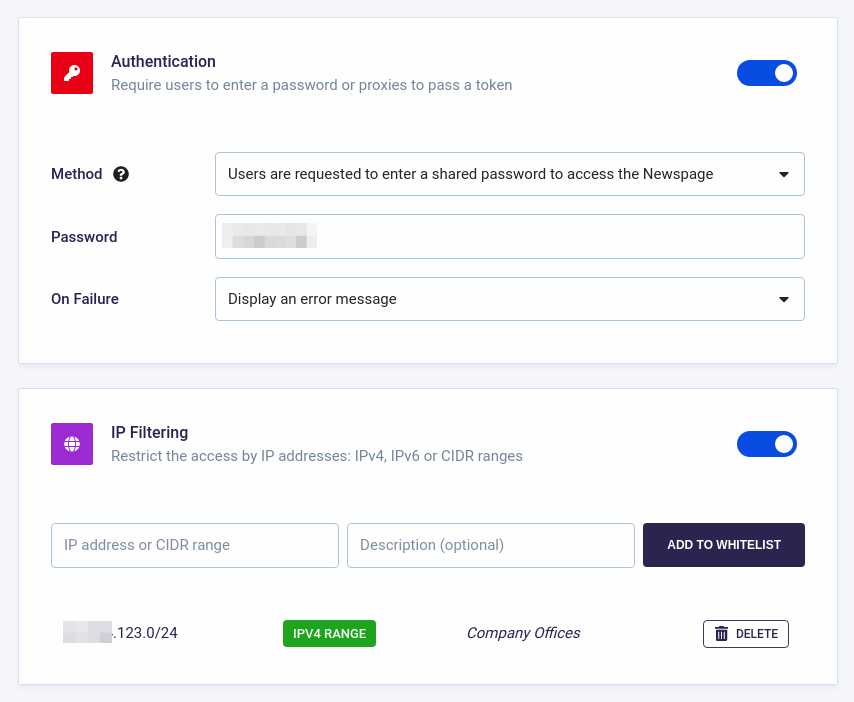 The feature is available with the Business plan. As part of the Enterprise plan, we also support filtering accesses by IP addresses and CIDR ranges. You can also require authentication via a header token.