We did it! You now have access to a whole new type of widget: the modal one.
Using a modal widget, you can announce your product changes or deals in front of your users. In contrary to the popup or top banner widget, full publications content is displayed when the widget is opened.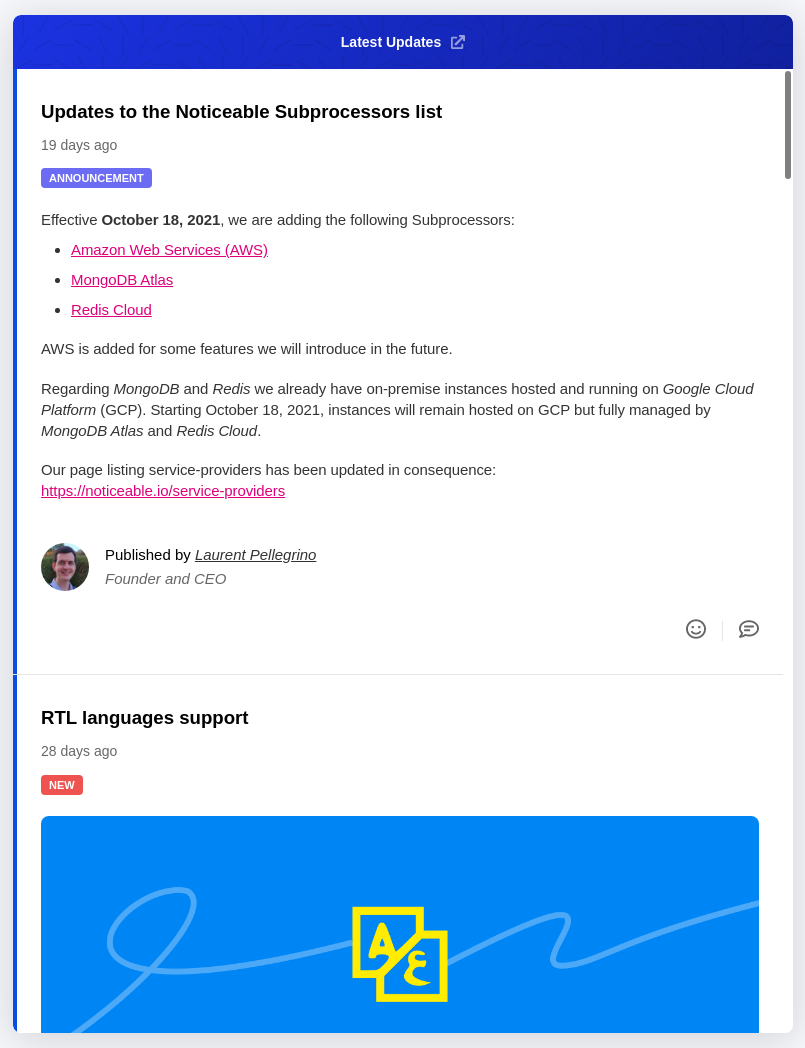 As a trigger to open a modal widget you can select among the ones we already propose with other widgets: custom, floating button, icon, text + badge, or none.
If you prefer to use no triggers and automatically open a modal widget when you publish a new publication, that's possible. To do so, while editing a publication on step 2, "Options", enable the switch option "Automatically open widgets when the publication is new":